Introduction
Power fluctuations and breakdowns are very common in India. Have you ever noticed a light bulb glow dimmer (under-voltage) or brighter (over-voltage) than usual? This can seem trivial but think of huge electrical equipment in industries. These fluctuations have a negative impact on productivity and also risk the lifespan of industrial equipment or home appliances for that matter. Over and above, it leads to an increase in operating costs and can cost a hefty sum of money on the repairs and maintenance.
Does this sound alarming?
Well then, no worries. Servo Stabilizers are here to back you up. There are a quite vast number of Servo Stabilizer manufacturers in India that provide different types of stabilizers to overcome defects and correct the voltage fluctuations. More on that later, but let us first understand a little about Servo stabilizers.
Servo Stabilizer and its working principle
A Servo Stabilizer is a voltage regulating device that detects the voltage deviations upfront and ensures accurate and constant voltage supply to the equipment connected to it. The main components of a servo stabilizer include – a servo motor, buck-boost transformer, dimmer, contactor or relay electronic circuit, etc.
The servo motor in the stabilizer moves the shaft in a clockwise and anti-clockwise direction, which will produce an effect in the buck-boost transformer thereby changing the voltage accordingly at the secondary coils. This manipulated voltage is sent to the equipment connected to it.
There are two main types of servo stabilizers available in the market – Oil-cooled Servo stabilizers and Air-cooled Servo Stabilizer. For outdoor installation, an oil-cooled model is preferred and for indoor residence, an air-cooled servo stabilizer is preferred to prevent pollution.
Servo stabilizers have a widespread application in almost every industrial, commercial and domestic sector for fulfilling the stabilization needs.
Benefits of Servo Stabilizer
Enhanced protection for the equipment
Improved quality life-span
Safety ensured
Minimal maintenance cos
Perfect power usage and reduced electricity bills.
Now that you know the significance of installing a Servo Stabilizer, the next step is to know where to buy one. So here we are with the list of best Servo Stabilizer manufacturers in India.
9 Best Servo Stabilizer Manufacturers in India
Every industry has its preconditions of power supply. Therefore it is important to understand your needs before purchasing a Servo stabilizer. For a large-scale enterprise, a high capacity servo stabilizer may be needed to provide immense protection to all the appliances whereas a small-scale enterprise or household appliance may need a stabilizer with medium capacity.


1. EVR Power, Chennai.

EVR power Pvt. Ltd is one of the top ISO 9001-2015 electrical supply manufacturers in Chennai, Tamil Nadu, India.
EVR's servo stabilizers are built meticulously to detect the voltage fluctuations in the input source and regulate it to the optimum output level with greater precision. The servo motor in the servo stabilizer prevents any damage to the equipment to which it is connected. EVR's stabilizers are built with premium quality raw materials to make servo motors, buck-boost transformers, and other internal components thereby ensuring minimum or no breakdown of your equipment.
Establishment: 1998
Business: Servo Stabilizers, Transformers and Rectifiers, LV and HV Panels, APFC Panels, Harmonic Filters, and Industrial-Grade Refrigeration Equipment
Address: Plot.No.64, Ponni Amman Nagar, Ayanambakkam, Chennai-600095
Product link: https://evrpower.com/voltage-regulators/
2. PureVolt, New Delhi.
Purevolt India limited is one of the leading manufacturers and exporters of efficient and reliable Servo Stabilizers in the domestic and export markets. These servo stabilizers are made in different voltage ranges as per the customer demand and customization and they are also checked on various parameters to ensure high standards of quality.
Establishment: 1994
Business: Servo Voltage Stabilizer, Automatic Voltage regulator Controller, voltage regulators, Isolation transformers, Step Down Transformer, Online UPS, Sine Wave Inverters
Address: D- 9 / 6, Okhla Industrial Area, Phase – I – New Delhi 110 020.
3. Servomax Limited, Hyderabad.
Servomax Limited is one of the best manufacturers and exporters of servo stabilizers in Hyderabad, India. They have different kinds of servo stabilizers like air-cooled and oil-cooled servo stabilizers based on the demands of the customer. Their stabilizers are manufactured with supreme quality raw materials to make the internal components and follow international standards.
Establishment: 1982
Business: Servo stabilizers, Transformers, APFC Panels, Online UPS systems.
Address: Plot No: 1269, Fourth Floor, Road Number 36, Jubilee Hills, Hyderabad, Telangana – 500033.
4. Jindal Electric, Faridabad.
Jindal Electric has been one of the prominent manufacturers of servo voltage stabilizers for the past four decades. They have been the pioneers in manufacturing top-notch electrical transformers and servo stabilizers in Faridabad, India.
Establishment: 1967
Business: Servo Voltage Stabilizer, Transformer & Silicon-Power Rectifiers
Address: Plot no. 195, Sector-24, Faridabad, Haryana – 121005
5. ABC Transformers, Noida.

ABC transformers are a major manufacturer and supplier of servo stabilizers in India. The servo stabilizers are designed with the latest art technologies to deliver accurate voltage under any abnormal voltage supply.
Establishment: 1993
Business: Transformers, Servo stabilizers, HT AVR, Single-phase ABC
Address: A-41, Sector-58, Noida (U.P.) -201301
6. Vertex Power Solutions, Chennai
Vertex power solutions is a leading manufacturer in the field of power conditioning equipment. They have both single-phase and three-phase servo stabilizers designed with utmost care and quality. Their clientele includes various segments like Textile, Telecom, Medical, Engineering, and Automobiles.
Establishment: 2000
Business: Servo stabilizer, Isolation transformers, UPS
Address: No 38, Muthupalaniyappan Nagar, Samy Street, Nagalkeni, Chrompet, Chennai–600 044.
7. Textronik Industries Private Limited, Gujarat.
Textronik Industries Pvt Ltd is a company based out of Gujarat that provides optimum quality servo stabilizers. With well-equipped machinery and the latest technologies, their servo stabilizers are built impeccably that aids in proper voltage regulation and long-serving life.
Establishment: 2003
Business: Servo stabilizers, Electric rectifiers, Dimmer stat, Rectifier transformers.
Address: 2, Manthan Industrial Estate, Opposite Maruti Industrial Estate GIDC Vatva, Ahmedabad – 382445.
8. Atandra, Chennai.

Atandra is a Chennai-based company that offers power and energy management solutions under a brand name called KRYKARD. They are the chief manufacturers of CE-certified servo stabilizers in Chennai, India.
Establishment: 2005
Business: Servo stabilizers, Power quality analyzers, Digital multimeter, Laboratory equipment, UPS.
Address: No.5, Kumaran St, Pazhavanthangal, Chennai- 600 114.
9. Reliable Power Systems, Faridabad.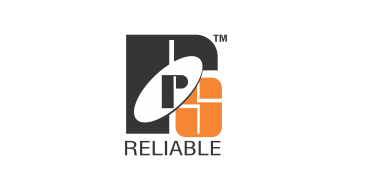 Reliable Power systems as the name suggests, claim to be the most reliable and efficient manufacturers of servo stabilizers in and around Faridabad. Reliable uses a strategic combination of design, quality, innovation in the manufacturing process. They provide electrical equipment at competitive prices without compromising on quality.
Establishment: 2002
Business: Servo stabilizers, Rectifiers, Transformers, Electrical control panels.
Address: Plot No. 4, Gali No. 5 (West), Sarurpur Industrial Area, Sector-53, Sohna Road, Ballabgarh, Faridabad – 121004.
Conclusion
A Servo Stabilizer is not just a voltage fixing system but is also a good energy saver. So, it is essential to purchasing the appropriate servo stabilizer from a reputable and trusted manufacturer to save power, save the equipment, save the people, and also the environment.
EVR power, the eminent servo stabilizer manufacturers in Chennai, help you in this process and avail the best products ever. Our support team is ever-ready to answer your queries and enable the best purchase deals and make your investment worth it. Not sure when to call? You can reach out to us any hour because we provide 24*7 support to our customers and prospects.
Questions? Suggestions? Please feel free to comment below. Have a fantastic day!